It's officially here. Microsoft gold certified partner Crestwood Associates has published a much anticipated archiving add-on for Professional Advantage's Company Data Archive Plus module. The add-on will archive data from the Analytical Accounting (AA) module for Microsoft Dynamics® GP. Professional Advantage is thrilled to have worked in collaboration with their top-tier partner, Crestwood, to bring you this new functionality.
What is Analytical Accounting?
At a high level, Analytical Accounting for Microsoft Dynamics® GP allows user to analyze financial data by whatever criteria users require for greater reporting flexibility and extensibility. Users can track financial data by different dimensions, such as region or profit center, without adding to your chart of accounts. Analytical Accounting allows an unlimited amount of information to be tracked and tagged to transactions by specific GL account.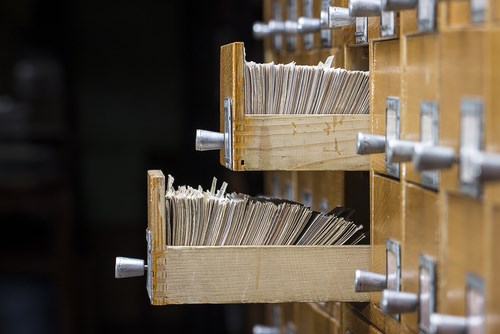 Why Archive Analytical Accounting data?
Microsoft Dynamics® GP customers who use Analytical Accounting tend to accumulate large amounts of data due to the ability to extend and customize financial data with an unlimited number of user-defined transaction dimensions. This financial data, along with other Dynamics GP transactional data, builds up over time affecting system performance. With Crestwood's new Analytical Accounting stored procedure, historical records can be easily transferred from a 'live' database to an 'archive' database and subsequently removed from the 'live' database.
The advent of the Analytical Accounting archive option was made possible by Professional Advantage's CDA Plus Advanced Programming Interface (API). The API facilitates the ability to archive ISV or custom Dynamics GP tables where users supply their own business rules while leveraging the existing archiving architecture (See other existing add-ons).
What are the benefits of archiving historical data?
Increase Performance while posting, running reports, etc.
Streamline your Dynamics GP database by eliminating clutter
Enable faster upgrades and backups
Optimize your disk space and reduce hardware costs
Easily view your archived data with cross company inquiry windows
The Crestwood AA add-on to CDA+ allows users to archive the transactional data from the Analytical Accounting tables listed below. As a reminder, the core Company Data Archive module will archive transactional data from your core Dynamics GP tables.
AAG20000 - Sub Ledger Header
AAG20001 – Sub Ledger Distributions
AAG20002 – Sub Ledger Assignments
AAG20003 – Sub Ledger Codes
AAG40000 – GL History Header
AAG40001 – GL History Distributions
AAG40002 – GL History Assignments
AAG40003 – GL History Codes
If you are interested in archiving your historical Microsoft Dynamics® GP data with Company Data Archive, contact us today.
About Crestwood:
Founded in 1998, Crestwood Associates LLC is an Illinois-based Microsoft Dynamics, Acumatica and Greentree Partner. We focus on Dynamics GP, Dynamics SL, Dynamics CRM, Acumatica, and Greentree ERP solutions. Crestwood works with over 650 customers, has offices in 4 states, and clients across the US and Canada.Our technical team is made up of true experts, and is 40 members' strong, offering a breadth and depth of experience that is unparalleled. From accounting and financial reporting, to CRM, manufacturing, distribution, payroll and human resources, we provide the tools and quality services that help you perform above and beyond the competition.
Whether you need overall guidance, specific skill training, or a complete soup-to-nuts system, we have the pros to get the job done.